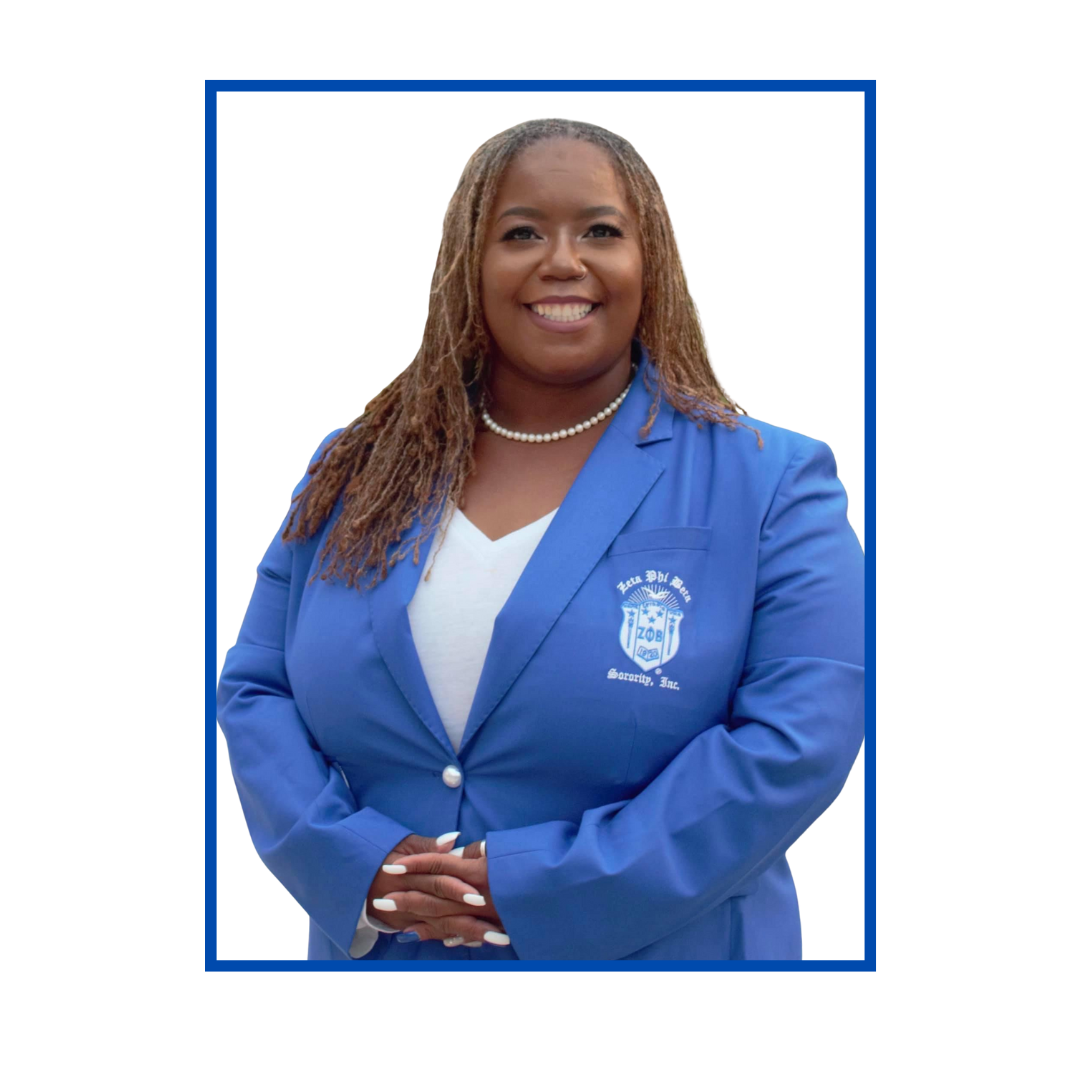 Born and raised in Englewood, one of the toughest southside communities in Chicago, Tiffany Johnson beat the proverbial odds by not only attending but also graduating from the Ivy League of the Midwest, the University of Chicago with a BA in Sociology.
Dr. Tiffany Johnson fell in love with the idea of Zeta Phi Beta Sorority, Inc. in the summer of 1994 and became a member through Alpha Alpha Chapter, the oldest Undergraduate chapter in the Great Lakes Region. A charter member of Tau Xi Zeta chapter, Dr. Johnson has spent the past 18 years dedicated to increasing the presence and visibility of Zeta Phi Beta in the near western suburbs of Chicago. With her election as the Phylacter of Tau Xi Zeta chapter, Dr. Johnson has held every available locally elected position. She has held state and regionally elected and appointed positions. She is currently the Secretary for the Great Lakes Region. Dr. Johnson became a Centennial Life Member in 2020 and is now a Golden Life Member.
Determined to be an educator she found employment in the nonprofit sector and fell in love with child welfare work and has remained in this field for more than 25 years. Dr. Johnson returned to school and obtained the Master of Arts in Industrial/OrganizationalPsychology and a post graduate certificate in Human Services Counseling from National Louis University. Her desire to advance her studies led her to the Ed.D. in Counseling Psychology program at the Illinois School of Professional Psychology where her dissertation research examined the lived experiences of successful former foster youth. Dedicated to scholarship and lifelong learning she returned to school to obtain
the Master's in business administration with an emphasis in Human Resources Management.
For the past eleven years, Dr. Johnson has served as the Chief Operating Officer of Lakeside Community Committee, a non-profit human services organization. A Licensed Clinical Professional Counselor and Certified Clinical Trauma Professional, Dr. Johnson is also the Founder of HOPE and Healing Wellness Services, LLC where she provides therapeutic, case management and managerial consulting services.
Dr. Tiffany Johnson is the proud President of the Chicago Association of Black Social Workers, the current treasurer of the Chicago Black Social Workers Political Action Committee, the Scholarship and Programs Director for The Finer Alliance, Inc., and a member of the Black Administrators in Child Welfare of Illinois.