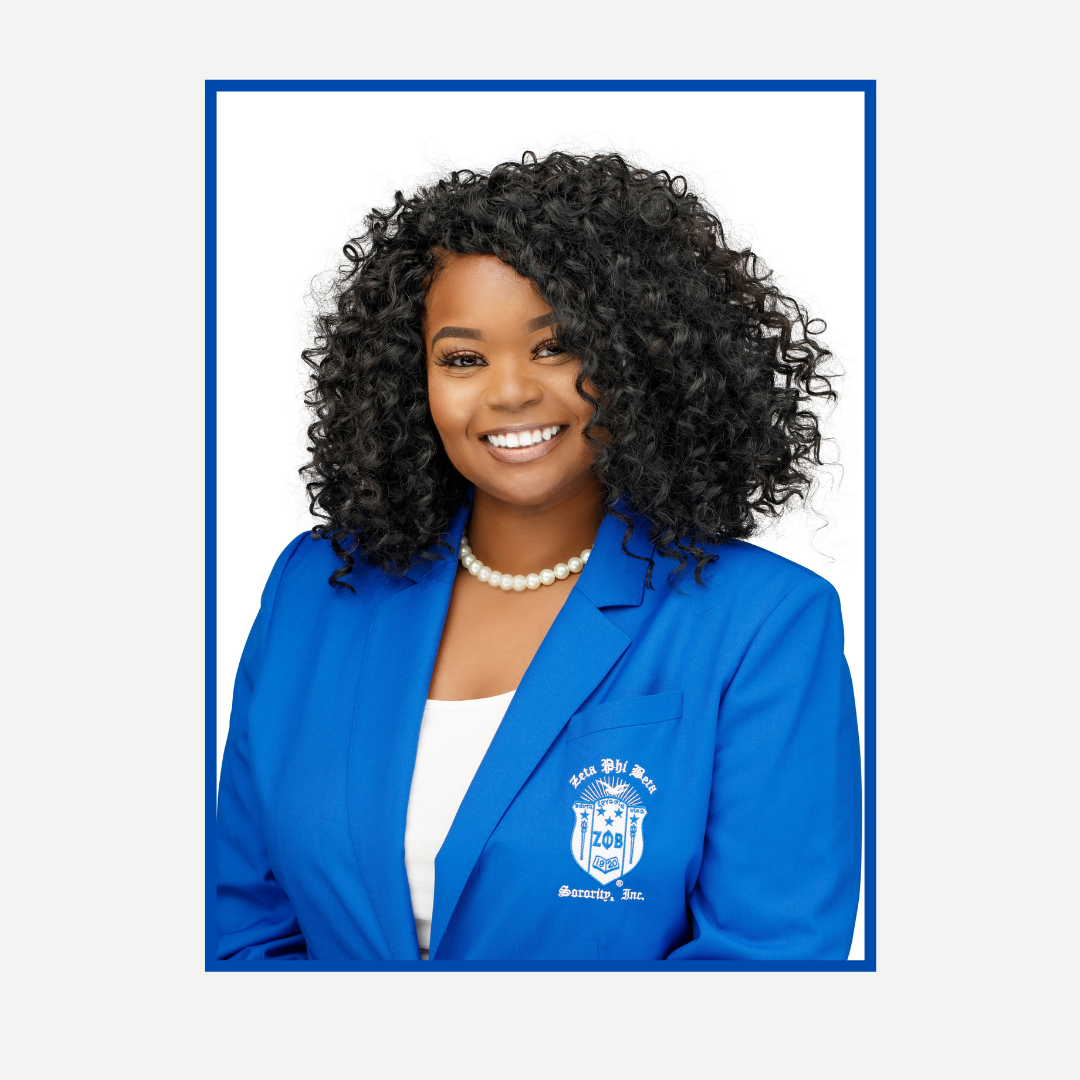 Soror Nakia Moore grew up on the Westside of Chicago, IL. As a Southern Illinois University – Carbondale, IL alumnae, she received her Bachelor's degree in Psychology, becoming a first-generation college graduate of her family. Soror Moore later continued her educational pursuits by attending Adler University where she also received her Master's degree in Marriage and Family Therapy. 
Soror Moore's professional background and experience include over 10 years of program management, training and administration. Currently, she serves as the Manager of Admissions with The Noble Network of Charter Schools. In her current role, Soror Moore supports a network of 18 public charter schools throughout the city of Chicago. She also directly manages a caseload of seven campuses where she helps to create and implement strategies to drive growth in admissions, to generate systems, facilitate training, and establish partnerships and networking opportunities on behalf of Noble Network. Prior to joining Noble, she worked in the workforce development industry, managing several subsidized and unsubsidized programs to assist adults and young adults (ages 18-24) secure employment and utilize job readiness programming and resources.  
Since becoming a member of Zeta Phi Beta Sorority, Incorporated, Soror Moore continues to express her gratitude and appreciation to the sisterhood for the tremendous way it has contributed to her personal and professional growth and development. As a proud member, Soror Moore has had the opportunity to serve the community in which she now lives through a multitude of service projects and programs. She has maintained an active role on several committees, has attended several conferences across the United States, and has assisted in bringing in new members into the sisterhood of Zeta. Currently, as a resident of Oak Park, IL – a western suburb of Chicago, Soror Moore serves on the Executive Board of Tau Xi Zeta chapter and serves on both the Social and Membership committees, as well. Soror Moore is also a Board Member and Treasurer for The Finer Alliance, Inc., a non for profit organization partnered with the TXZ chapter for the purpose of awarding scholarships to the youth of Chicago and its surrounding western suburbs.