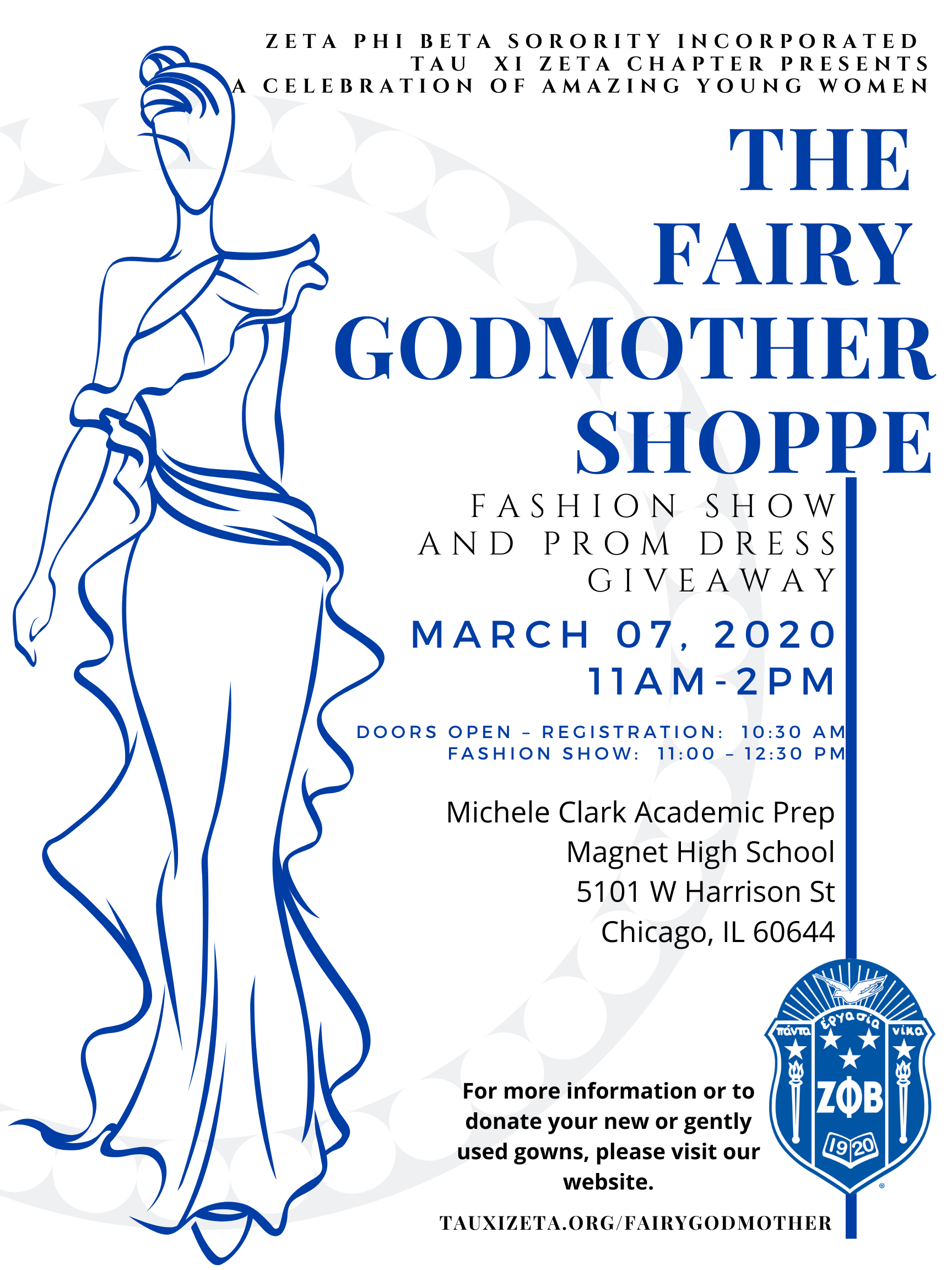 Everyone deserves a Fairy Godmother…
Prom is a very special time for a young lady, but not all families can afford the high cost. Over the past five years, the ladies of Zeta Phi Beta Sorority, Incorporated, Tau Xi Zeta chapter have proudly been providing high school juniors and seniors from our surrounding community with free prom dresses and accessories.
For the second year in a row, join us for a  fashion show, where we will feature our TXZ Collection and a celebrity stylist will show participants how to take gently used dresses and create new and exciting moments!
Doors Open – Registration:  10:30 am
Fashion Show:  11:00 – 12:30 pm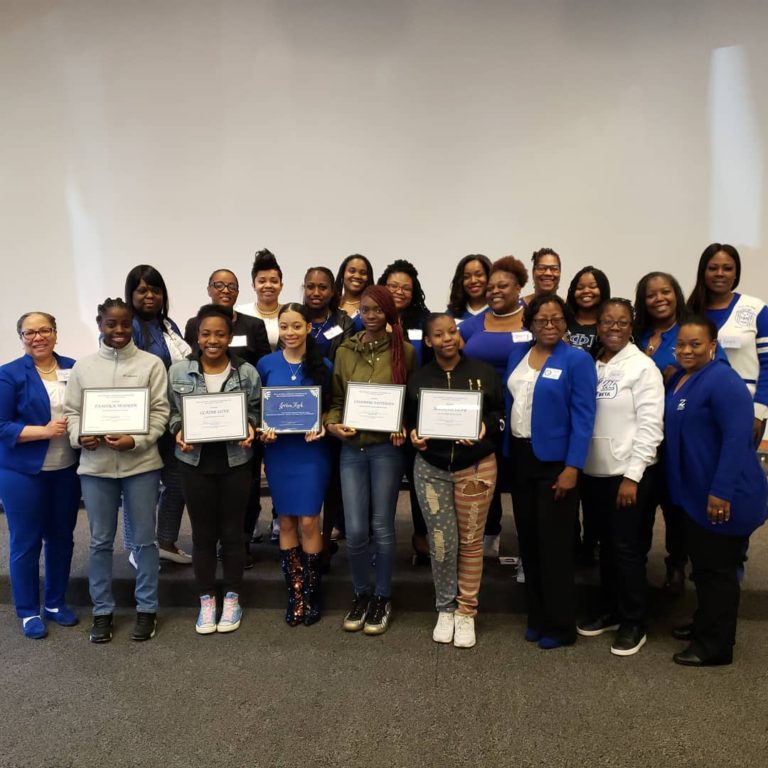 Help Us Make Dreams Come True
For information or for volunteer & donation opportunities please email Alicia Brown, TXZ 2020 Fairy Godmother Chair [email protected]. 630-385-0090
We are also accepting monetary and gift card donations to gift to participants.
Donation Locations:
Natalie Williams Venue
5435 W. North Ave, Chicago, IL.
Please call or text 773-407-3057 to arrange drop off
Lakeside Community Committee
7418 S Cottage Grove Ave
Monday thru Friday
9am to 3pm
Forest Park Library – Young Adult Lounge
7555 Jackson Blvd. Forest Park, IL.